Nature has always been a major source of inspiration for Lalique, whose favourite themes are Flora, Fauna and the Female Form. Aquatique, the new collection, takes us on a deep plunge into an aquatic universe. Thanks to the talent of Lalique's artists and the exceptional expertise of its master glass masters, Lalique captures the graphic power of fighting fish and the powerful and symbolic expressions of ornamental sea creatures like koi and carp. The precision of the designs, the purity of the material and the play on reflections and transparency give birth to exquisite decorative objects. As the sculptor of light, Lalique crystallizes nature and invites us to admire its beauty.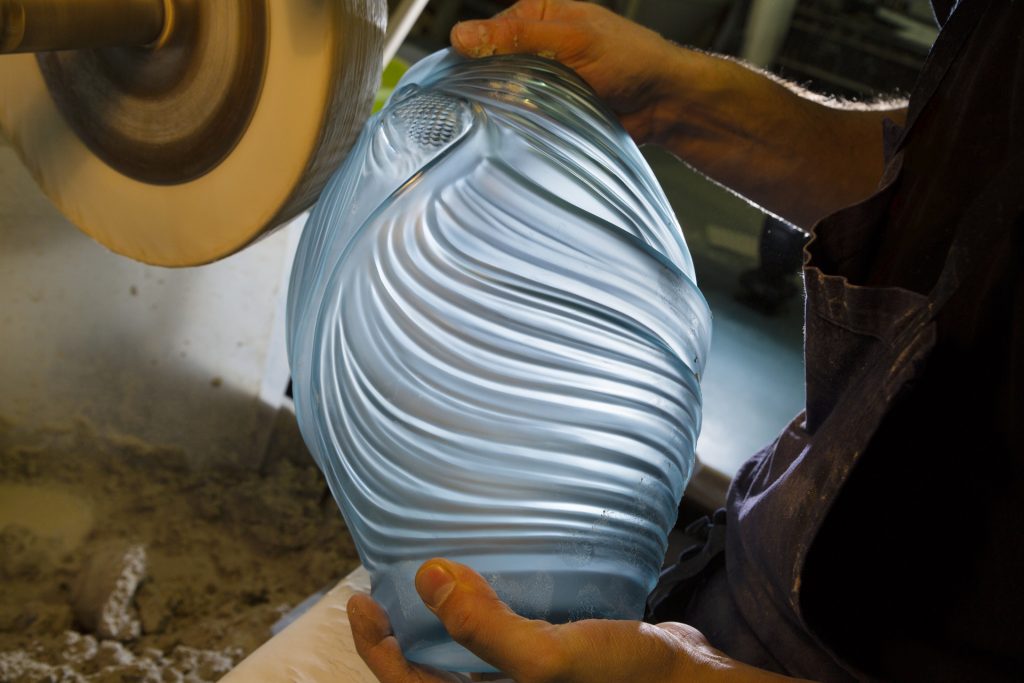 Am
ong my favorite pieces from the new collection: the Shark, which celebrates one of the most meaningful sea creatures representing fierce power, speed and self-confidence. The shark symbolizes action and the constant motion of always moving forward. The dynamic movement of its body, the texture of the skin and its sharp teeth convey the details of this sculpture with striking realism, highlighted by the glare of Persepolis blue crystal.
Another favorite design I really loved discovering is the 2 Poissons decanter. Designed to highlight the flavours of the finest spirits, it enriches the Lalique collection of decanters to satisfy the desires of connoisseurs and discerning collectors. Highlighted by satin-finished crystal, a couple of Koï fish symbolize richness and perseverance; gushing from water to adorn the stopper. Made from crystal of the finest quality, this decanter opens the doors to a universe of everyday luxury living.